«This time I vote»: participate in the European elections, the EU needs you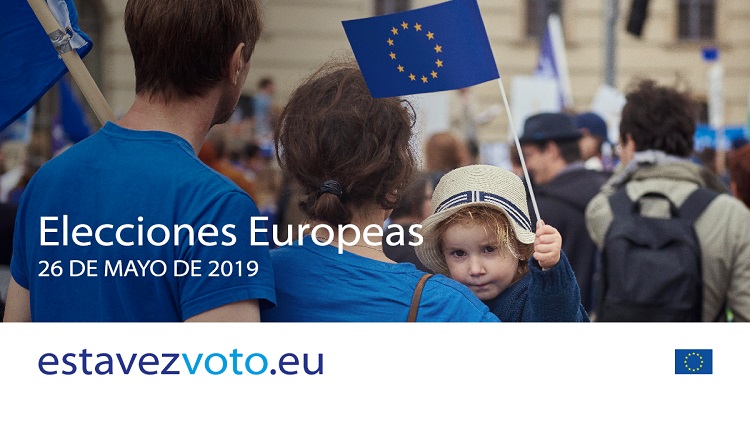 In the European elections of May 2019 we are playing a lot: the future of Europe and the Europeans is in our hands. These are the reasons why we believe it is so important that you vote in the European elections and that you encourage others to do the same.
There are times when Europe needs you and this is one of them. Beyond the party you vote for in the upcoming EU elections on May 26, the important thing is that you participate so that you can be represented. Your vote will depend on the future of the EU and its role in the world and in your daily life for the next five years.
An unmissable event: you have to go to vote
We live in moments in which some ideas away from European ideals of unity try to impose themselves through non-legitimate means such as lies, manipulations, false news or disinformation.
Sometimes we wonder about what Europe we want: a Europe of freedoms, of human rights and of non-discrimination; or a Europe with different rights according to the place of origin, in which the borders are closed and where the human rights that have cost us so much are questioned?
Europe is built among all of us and elections are an essential tool to make our voices heard in their institutions. There are other ways to make ourselves heard too, but this year's opportunity only happens once in five and we must take advantage of it.
Participate in our community
This time it is not enough to wish for a better future, but it is necessary that we assume our responsibility to achieve it. Therefore, on this occasion we not only ask you to vote, we also need you to help us convince other citizens to go to the polls on May 26. If we all vote, we all win.
These elections are so important that the European Parliament has created a platform for you to tell everyone. It's called This time vote (link is external), and it tells you everything you need to know to participate and invite others to do it. Do you dare?
In addition, we invite you to leave your opinion in the events that take place throughout Spain (link is external) to discuss the future of Europe.
What's more, if you dare, you can organize an event yourself. We want all citizens to know what the EU is doing, and, above all, that we can know their points of view.
To do so, write to [email protected] (link sends e-mail). You have even available a toolkit Find translations available from the previous link ••• with material to celebrate the event.
Some keys to the elections
Surely you already know, but in the European elections the deputies of the European Parliament are elected. They are held every five years, and these are the octaves in which we Spaniards, who are part of the EU since 1986, participate.
Spain, due to its number of inhabitants, is one of the countries with the most MEPs. Until these elections were 54, but the withdrawal of the United Kingdom from the EU has forced to reform the distribution of seats, and now Spain adds five more deputies, leaving with 59 and being the fourth country with more representatives.
The appointment of May 26 coincides in Spain with the celebration of municipal and regional elections. The Electoral Board (link is external) Find translations available from the previous linkCS ••• decided that the envelope for the European ones should be light blue, while that of the municipal ones should be white.